One of the most deep-seeded passions of the American population is driving. Watching others drive, driving themselves, or even street racing all have passionate followings of all demographics. With 2.7 million miles of road in the US, the number of motorists that are killed each year is steadily increasing. There are some truly scary stretches of road out there so statistically, these 15 examples of the most dangerous roads in the US are not for the faint of heart.
What are the most dangerous roads in the US?
Highway 99, California
US Route 1
US Route 550
The Oregon Coast Highway
I-285
and more…
See our full TOP 15 most dangerous roads list below:
---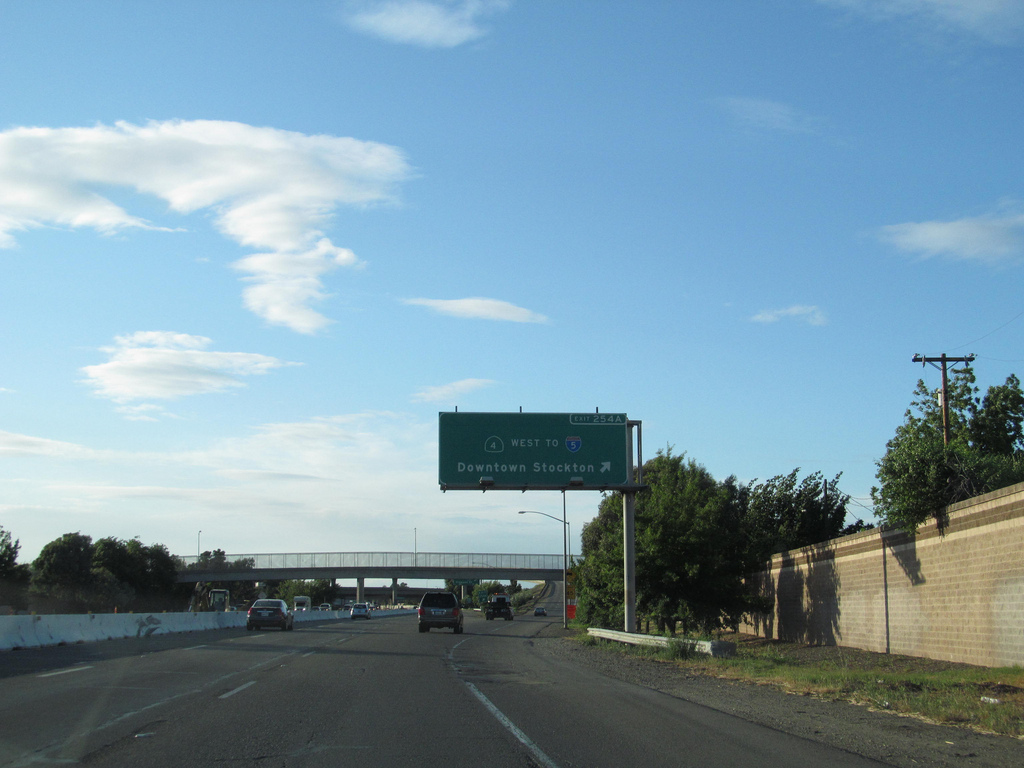 Running from Wheeler Ridge all the way to the northern town of Red Bluff in California, this 424 mile stretch of highway has an astonishing fatal car crash average of around .62 life-threatening or fatal crashes per year. The span from the southern town of Wheeler Ridge up to the larger city of Sacramento, Hwy 66 is a booming, 4-laned passage, but on the other side of the big city, it gets more closed-in and less wide as it sacrifices two lanes for just two lanes the rest of the way.
---
Most Dangerous Road 2 – US Route 1
Stretching completely from the southern end of the US in the Florida Keys to the far northern end in Maine, the 2,369 mile long US highway 1 is one of the top most deadly highways in the US. Boasting a rather large number of fatalities in Florida alone at 1000+ within a single year, you can imagine what the numbers for the entire stretch of road could be. The terrain on this rather lengthy drive changes from flat to mountainous to hilly and back quite a few times, and depending on the time of year, frozen road conditions can make driving down US 1 rather tricky.
---
Route 550 is one of the most breathtakingly beautiful highways in the entire US. Route 550, also called the Million Dollar Highway by some, it would likely take more than that amount to prevent the crashes that occur from people driving off the side of the road and into deep ravines, since most of the extremely tight, narrow curves are not protected by guardrails or warning signs. US 550 snakes its way through the San Juan Mountains in Colorado across the Red Mountain Pass, making this one of the scariest and most lethal rides in the US if a driver throws caution to the wind and doesn't slow down. While only 25 miles long, this road is quite harrowing to even the most seasoned drivers and averages around 57-60 deaths per year.
---
Starting in Tumwater Washington, the Oregon Coast Highway section of Hwy 101 finds itself winding mostly through Oregon and claims 34 lives a year. Even at a reasonable length of 363 miles, the Oregon Coast Highway is one of the most difficult drives, with its steep drop-offs on each side of the road. Drivers might be tempted to drive quickly down this beautiful highway, but beware, as the other drivers also have the same urge and the number of crashes per year is constantly growing.
---
Most Dangerous Road 5 – I-285
Atlanta is already well-known for its horrendous traffic, even during non-peak hours due to constant construction, confusing interchanges, sometimes poorly marked exits, and overly-enthusiastic drivers, now including a surplus of drivers due to the ability to call personal drivers to transport people at any time and many other things that make this complete nightmare of a perimeter highway unique in its danger. 29 yearly fatalities seems like a rather small number for such a monster of a road, but the horrific nature of most of these crashes is quite compelling. 63 miles of unpredictable traffic at any time of day and sometimes standstill situations can intensify road rage and erratic driving patterns and can make this #5 road a complete terror for drivers and passengers alike. Also included in this road's reputation are very strange, frequently seen spills such as cattle, eggs, Ramen noodles, and chemicals to name a few. Be aware of lawn furniture and shoes as well, according to 285's regulars.
---
Since its limited-use-only opening in 1974, James Dalton Highway has been the thing of many people's nightmares and has even inspired the TV show "Ice Road Truckers" because of its treacherous and icy conditions. Used only when necessary by residents, this highway is mainly used to carry gasoline and oil to their northernmost destinations. From Deadhorse, Alaska to its end in Fairbanks, this 414 mile stretch holds steady at around 40 fatal crashes per year and hosts a mere three towns in which to stop for gas or aid for mentally exhausted and likely terrified travelers. James Dalton Highway is so desolate and dangerous that most days see several helicopters looking for people stranded with no help. Even the car rental companies forbid their cars to travel this road.
---
Running a small 132 miles across a large part of northern Florida, I-4 is one of the deadliest roads in US because of the high allowed speed limit and the lack of brutal cell phone restrictions in the state. This smaller but potentially deadly stretch of highway has at least 1.4 deaths per mile if not more. Quite a few of these are due to wildlife being in the road, including deer, armadillos, and alligators to name a few. Florida has one of the country's most dense visitor populations, and driving at night to get there more quickly can have its consequences if you don't take it easy going down I-4.
---
Most Dangerous Road 8 – I-17
176 miles of very busy, extremely fast-paced driving expanse in the state of Arizona, Interstate 17 is deadly due to the sheer numbers of people driving at any given time down the most busy highway in the entire state. There has been at least one death for every single mile of this brutally quick road. Drivers like to take in the view at sunset and to drive this highway at night due to the heat, but no matter what time of day this is not the place to be for drivers that are not experienced.
---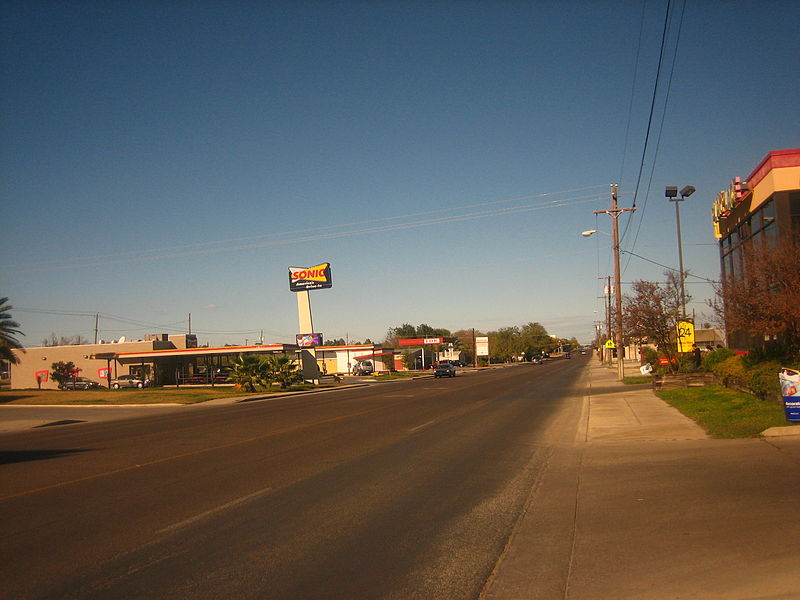 Making the extremely grueling drive down US-83 can be a bit of an adrenaline rush at times, with the changing terrain and the number of drivers who think that a deserted highway looks like a great place to drive at high speeds. Stretching the entire north-south length of the US, drivers can take US-83 from Canada to Mexico with ease, but had better watch out for other speeding drivers, because this highway boasts at least one death every other week along its trek through startlingly beautiful desert and mountain terrain. To no one's surprise, Texas is the most dangerous place along US-83 and this is definitely one of the most dangerous roads in US.
---
Most Dangerous Road 10 – US Route 192
Sometimes called "The Disney Highway", US Route 192 is a short stretch of 75 miles that goes through Melbourne, Kissimmee, and Walt Disney World. With a death per mile, this busy highway is quite deadly due to the amount of people who come from other areas to drive this stretch of road through the most tourism-laden areas of Florida.
---
This very long bridge in Louisiana is the Guinness Book of World Records record holder for longest bridge over water. While many find it thrilling to drive that far without being on land, others find that when the most dense fog they have ever seen rolls in, it is deadly and impossible to drive across the causeway without a very experienced police escort, and even then other cars can't see you to avoid you. The fatality numbers are not that high, but 16 is still quite a few deaths from driving across a bridge.
---
Most Dangerous Road 12 – I-95
I-95 stretches from Maine to Florida and varies in terrain type from state to state, going through swamps, plains, mountains, and sometimes through fire and snow. Fatalities are quite frequent due to some of the steep roadside drops and the tendency of drivers to get road-weary through the hills while heading north.
---
Most Dangerous Road 13 – I-45
Running a hot, flat, desolate 285 miles from Dallas to Galveston Texas, this highway takes people and supplies from the coast to more inland distribution points, and is considered very dangerous at a death every two miles. Most people who crash along I-45 are DUI for some reason or another and many of these drivers die as a result of their reckless swerving and high speeds.
---
Most Dangerous Road 14 – I-80
Interstate 80 stretches the very long distance from New Jersey to San Francisco, weighing in at almost 3000 miles. 11 different states and many different climates are traversed from end to end, so it only gives to reason that there are many fatal crashes along I-80. This Interstate has an average of 15 crashes in each of the states that it travels through per year. This lengthy stretch of highway is one of the most dangerous roads in the US for sure.
---
Another cross-country interstate, I-10 runs from California to Florida and is very dangerous, particularly at night. Expanses of darkness and very spread out towns and businesses contribute to I-10 being so deadly, as well as the fact that I-10 is an evacuation route during almost every hurricane that strikes the southern half of the US. This makes this one of the most dangerous roads in the US.
---
When planning a trip anywhere in the US, make sure that you keep in mind where some of the most dangerous roads in US are and try to avoid traveling them if possible. You might get more than you bargained for if you aren't careful and if you do end up in a bad situation, make sure to reach out to a trusted car accident lawyer or personal injury lawyer in your area.