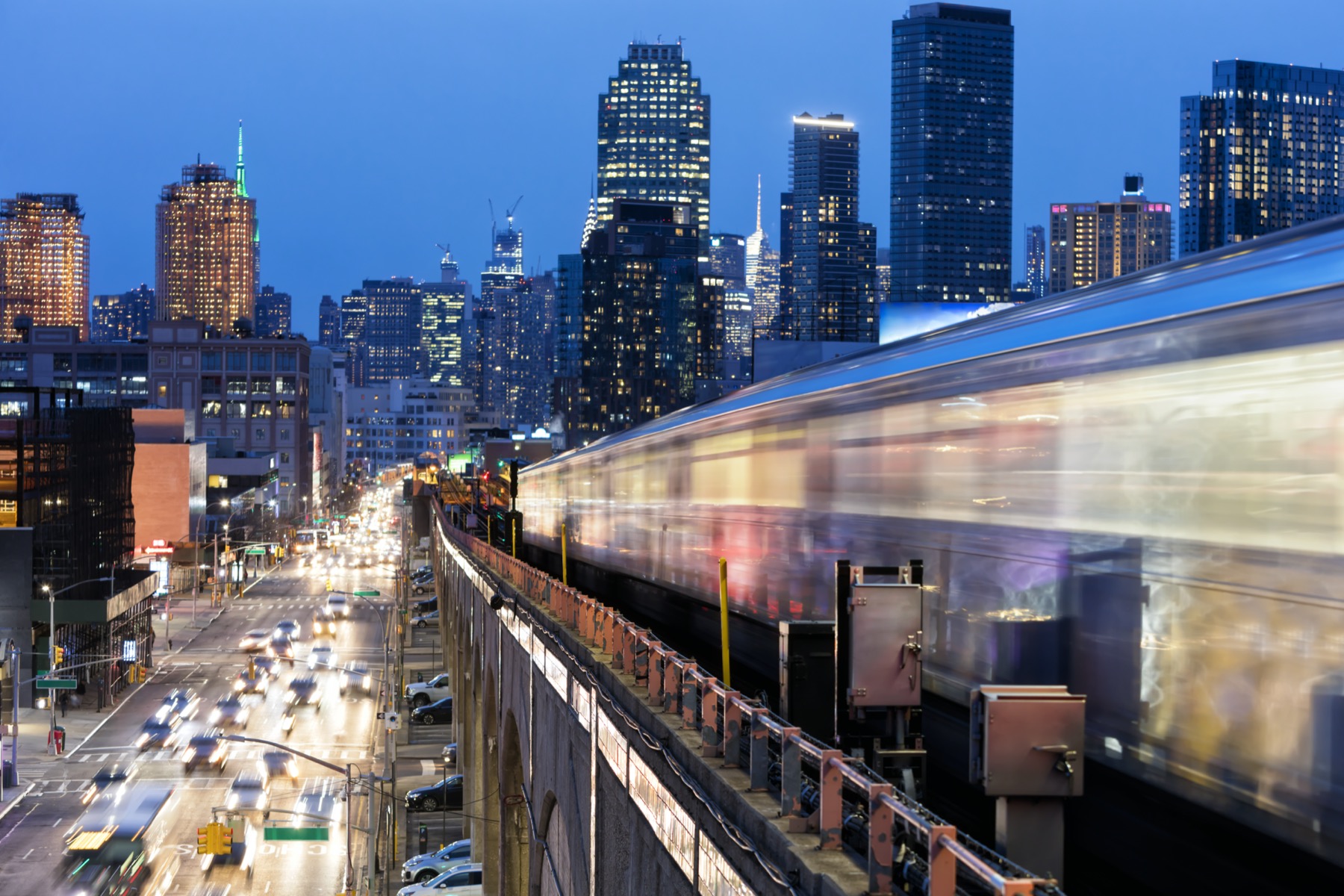 Everyday, you have to fold your body and fit yourself into the tiny confines of your vehicle. If you have an hour long (or longer) daily commute, you'll want to make sure you have a commuter car that will give you the best bang for the buck. Aside from great gas mileage, these commuter cars need certain amenities so you will not just arrive in style, but you will get to your intended destination comfortably and safely.
It is not just a matter of getting from point A to point B, but having the right commuter cars can spell the difference between a punishing stressful ride or a relaxing comfy one. As commutes get longer and more stressful due to longer routes and heavier traffic, buying an excellent commuter car can be a transformative experience. This can be total game-changer to how you go on about the rest of your day. Your car, after all, is an extension of your living space, akin to mobile rooms now packed with more luxurious features, high tech equipment to fit the modern lifestyle, and quieter cabins.
Best Commuter Cars Have: Comfort, Safety, Features, and Price
When it comes to determining which commuter car is right for you, you have to keep an eye out for certain details. Of course, a spacious cabin is the most ideal. The latest high tech features that can accommodate your gadgets will also aid in making your commute feel less taxing. Add comfortable lumbar seats with leather covers into the mix, and you've really got a great lux commuter car. But, definitely, things like efficient fuel economy and an affordable price tag are the most vital considerations.
Whether you have long freeway drives or a lot of stop-and-go city traffic to deal with, you need a great commuter car that will do the heavy work without draining your pockets. Take a look at the following top ten commuter sedans, hatchbacks, or SUVS, which are priced below twenty-five grand, and get at least a combined highway and city MPG of 29 to ensure the best fuel consumption. On top of that, little features like passenger and cargo space, along with other comfy features, are also noted.
These vehicles have received great safety ratings from crash testers like the National Highway Traffic Safety (NHTSA) or the Insurance Institute for Highway Traffic Safety (IIHS) in case of a car accident. These cars are all modern so you're guaranteed to have connectivity options to gadgets. This means you can make a hands-free call and your passengers can even play entertaining games or watch videos on a super long drives. The manufacturer's suggested retail price (MSRP) that is noted in here is for the base trim level of each vehicle.
---
Kia Rio
The Kia Rio is very low priced and definitely won't break the bank with an MSRP of $14,795. It is great for commuters that have a very limited budget. It has a rating of 37 MGP highway, 29 MPG city, 32 MPG combined. This compact car gets good ratings with a 4 star from the NHTSA and a Top Safety Pick+ rating by IIHS. This car's standard features include an audio LCD display that is five inches big.
In addition to that, this comes with a ten year, 100,000 mile warranty for its powertrain, as well as steering wheel-mount controls. Since this is really tiny car, there is not much room to move, especially for taller individuals. If you want power windows, a larger LCD screen, autonomous emergency braking and Apple CarPlay or Android Auto connectivity, then you must be willing to add more money to your budget to avail of these perks.
---
Kia Forte
Another strong budget friendly candidate from the Kia line is the Forte model. This is a solid combo of comfort and price value. It has a more spacious cabin with easy to use tech features. On top of that, this subcompact vehicle is easy to maneuver. The $18,690 MSRP, along with the a combined 35 mpg rating, is still affordable.
The Kia Forte was fully this 2019, so you will benefit from its more modern and sleeker exterior features, coupled with an upscale cabin and newer safety features. All of the Forte trims come with a four cylinder engine that can be mated to a manual transmission or a CVT (continuous variable transmission). The base 2.0 liter engine is able to provide a decent 147 horsepower that is sufficient for both your city and rural driving needs. In terms of suspension, it is a bit stiffer than the more expensive cars, but minor bumps on the road will be negligible. With the Forte, you will get great fuel economy and arrive in style.
---
Honda Fit
In spite of being a cute little hatchback, the Honda Fit is able to give a spacious cabin with a roomy cargo area. It comes with an combine fuel rating of 36 MPG, so it won't break your pockets when the time comes to fuel up. At only $16,990, this has remained consistently on top of the best subcompact cars list for several years now.
You can opt to fit this with the Honda Sensing suite, which comes at a small price that brings with it in a impressive array of safety features that will protect you. This Sensing suite comes with a collision mitigation breaking system, adaptive cruise control, auto high beams, lane keeping assist, and anti-road departure system.
As a city car, this is a wonderful option. It may disappoint you a wee bit when you take it out on the highways because its four-cylinder engine is only able to offer 130 horse power, so don't expect to overtake other cars on the highway or get to neck-braking speeds. All that being said, the Fit is still one of the most enjoyable cars to take out for the spin, especially on tight corners.
---
Toyota Prius
Although that performance of the Toyota Prius is not one of its strong suits due to its hybrid engine, it certainly one of the most fuel efficient cars available in the market with its 54 MPG highway rating and 50 MPG city rating. The Eco Trim is even capable of reaching 56 MPG and 133MPGe for the Plug-in Prius Prime, which puts this baby at the top of the hybrid pack. The good news for you, it doesn't break the bank so much at $23,770.
The hatchback design of the Prius allows it to hold quite a bit of cargo. Its lengthy lists of standard features plus the availability of an all wheel drive for the 2019 model makes it an attractive commuter car. It isn't exactly a sport vehicle that will get your from zero to 60 in a few seconds, but it does a wonderful job at getting you to your destination safely.
This comes with a perfect 5 star rating from NHTSA. It comes fully equipped with a Toyota Safety Sense P as a standard component, including the following perks: radar-adaptive cruise control, warning for lane-departure, assistant for steering, detection for pedestrian, and an autonomous braking system.
---
Honda Civic
The Honda Civic model gives you many options because it comes in a sedan, hatchback, and coupe form. For this review, the most common sedan is reviewed because it is the lowest priced and most roomy. Even the rear passengers won't find it too tight in the backseat with ample head, shoulder, and leg room, which makes it comfy for both driver and all the passengers even on long drives.
At only $20,250 MSRP, this stylish sedan is able to offer a stellar rating of 40 MPG highway, 28 MPG city, 32 MPG combined rating. On top of that, it has been given 5 stars by the NHTSA. This is not surprising because this comes with a Honda Sensing suite that comes with cruise control that's adaptive with a low-speed follow, mitigation system for road departure, assistant for lane keeping, front collision warning, and a collision mitigating break system.
---
Volkswagen Jetta
Experience true German quality and engineering with this German brand for under twenty grand. This roomy and powerful sporty sedan comes with a 5 star rating from the NHTSA and high ratings by IIHS. It has a very efficient fuel economy rating with 40 MPG highway, 28 MPG city, 33 MPG combined.
This baby comes with a standard four cylinder turbocharged engine. It also offers an impressive 6 year or 72,000 miles basic warranty. The standard model comes with a great host of features such as: the Fender Premium Audio System that comes with 9 speakers and one impressive subwoofer, monitoring for the blind spot, automatic breaks for emergencies, adaptive cruise control, an parking sensor for the rear.
---
Hyundai Ioniq
This very stylish hybrid from Hyundai comes with unique properties because it can come as a plug-in hybrid, a hybrid, or a fully electric car. Price, of course varies based on the option. This review focuses on the cheapest hybrid which comes with an MSRP of $22,400 and the following MPGe ratings: 59 MPGe highway, 57 MPGe city, 58 MPGe combined. No matter the motor you avail of, it will come as a four door hatchback, ensuring easy access for you, as the driver, and all your passengers. This is a great commuter vehicle because it has been rated as a top safety pick by the IIHS, making sure you will all get to your destination safely and comfortably.
The standard features for this Hyundai Ioniq are the following: a touch screen LCD that's 7 inches big, Apple CarPlay and Android Auto compatible mechanism, Bluetooth, rearview cameram and a hill-start assistant. Five adults can sit comfortably in the ample interiors with supple seating, while their things can easily fit in the spacious cargo compartment. There are other available features in the higher trim units.
---
Subaru Impreza
Looking at the compact car segment, the Subaru Impreza is able to impress with a $19,595 MSRP with a 32 MPG combined rating. It stands out for being an all wheel drive system, which will be take you in any weather or rough road condition with ease. This model comes in a hatch back version that gives you more cargo space.
Noteworthy, this super fuel efficient commuter car comes with a four-cylinder 2 liter engine with that is mated to a CVT or continuously variable automatic transmission. This unit is also available with the an optional EyeSight Safety Suite on all its trims. The upgrade will give you a lane keeping assistant, adaptive cruise control, and an emergency breaking system.
---
Nissan Kicks
This fun subcompact SUV with its 1.6 liter four cylinder engine may not seem as powerful because it is able to give only 122 horsepower, but it is one heck of a fuel efficient car with a combine 33 MPG rating. This is the perfect unit for commuters who don't want to spend too much time pumping gas.
On top of that, compared to the other commuter cars in its segment, it is able to hold more with 25.3 cubic feet of cargo space after the rear seats. The only downside of this unit is it doesn't have an all wheel drive option, but it will certainly beat its competitors when it comes to city driving.
---
Mazda CX 3
Finally, take a look a look at this subcompact SUV because it above the other brands in its segment for being sporty. However, this drops down the fuel efficiency to 31 MPG Combined. The all wheel drive model is even less fuel efficient at 29 MPG. All of the CXs come with a a two liter four-cylinder engine that is matched to an automatic transmission.
Classified as a subcompact crossover, the CX3 possess all the exterior and interior qualities you can expect from a hot hatchback like highly responsive, steering, super strong brakes, and agile handling.
As you can see, each car brand is able to offer you great commuter cars that come with different sets of features, depending on the trim level. To be able to make an informed choice, head to your nearest dealership today, so you can take a free test drive to experience these features for yourself.